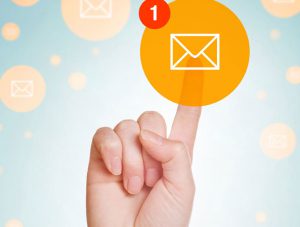 For our loyal readers, you've probably noticed that we talk a lot about the importance of email marketing and how it puts you in front of your target market – those who want to buy from you. For newbies, click the link above to understand why you need to be doing more with email.
Our previous articles have covered everything from why email marketing matters to tips for creating content and engaging readers. Only recently did I realize that we've never covered how to do email marketing specifically choosing the best email marketing software for your business.
There are a lot of email marketing services to choose from: MailChimp, Constant Contact, AWeber, Infusionsoft, Hatchbuck, iContact to name a few. Each offers advantages and disadvantages. The first step in choosing the best email marketing software is figuring out what you want it to do.
Email marketing tends to fall into two categories: newsletters/promotions and autoresponders/automation. The difference between newsletters and autoresponders is their intent. Though you may regularly send out a newsletter, the messages are individual and can stand alone. Each individual message carries a unique call-to-action. Autoresponders are a series of emails that are meant to work together to create a single call-to-action.
When choosing the best email marketing software ask the following:
What types of messages do I plan to send? Will they primarily be individual email blasts (newsletters or promotions)? Or do I want to send a series of emails triggered by an event or action?
How much client and prospect information do I want to collect? And how much effort do I want to put into gathering it?
Are there processes in my business that I'd like to automate? Marketing campaigns and sales lead follow-ups are excellent candidates for automation.
How you answer these three questions determines the best email marketing software for your business. Read Email Marketing Services Round-up for details.