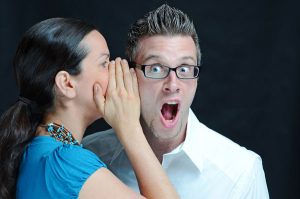 Business owners often ask how they can get more traffic to their website or how they can reach their target market. The answer is content, or online marketing. Planning a few months of content at a time can be an overwhelming task, especially when you're trying to run a business. And yet many companies are creating and distributing content on a weekly or even daily basis.
What's the secret to online marketing success?
Create and use an editorial calendar. 
An editorial calendar is used by marketing professionals, bloggers, publishers, businesses, and groups to create, organize, and schedule online marketing, including blog posts, podcasts, videos, and infographics.
Tips for Getting an Editorial Calendar Started
One of the biggest ways to waste time creating content is to not have a plan. An editorial calendar is your roadmap to online marketing success. When I want to write a blog post, I just go to my calendar and write one using the next topic scheduled. I don't waste time thinking of one when I've already filled my editorial calendar with relevant topics. Eliminate stress and save time by creating an editorial calendar using these tips:
Identify your target market. You have to know who you're talking (or writing) to or you risk talking to the wrong people or worse, to no one at all.
Create a spreadsheet. Consider an option like CoSchedule if you have a writing team. Designed for bloggers, you can track multiple posts and publication schedules. It's a bit too much for just me, so I stick with an Excel sheet that I can access from my computer or phone. I include columns for publication month, actual publication date, topic, and relevant links.
Share. You've spent time creating content for your website. Now it's time to share it! Share content on social media and start a conversation with your online community.
Repurpose. Don't waste time trying to think of a newsletter topic. Use a piece of content you've already created – blog post, podcast, video, infographic.
Three Must-Haves for your Editorial Calendar
Industry topics. Have you ever read an industry article and wanted to take your own spin on the topic? That makes for great content. Add the topic and a link to the article to your editorial calendar for future use.
Answer questions. Do you send email after email with the same answers to questions? Many of us do. Add those questions to your editorial calendar as topic ideas. Rather than sending the same response over and over, create a blog post, podcast, video, or infographic that answers the most commonly asked questions.
Newsworthy. Share community news and news about your business. Send a press release and add the press release to the blog on your website. Share the link on social media and in an e-newsletter to increase traffic to your website.
Adding content is an effective and affordable way to drive traffic to your website and reach your target audience. The secret is to have a plan. An editorial calendar can save you time and decrease stress by providing a roadmap to your online marketing success. Creating a calendar doesn't have to a lot of work. Click here to download the 910 West free editorial calendar template and get planning today!