We've talked about the importance of managing your business reviews in our blog, Online Reputation Management Tips. Every business wants every review they receive to be positive; after all, most consumers routinely use online reviews to make decisions about where they will buy products, from whom they will receive services, and where they will go out to eat. Ethical business practices come into play when businesses take online reviews into their own hands if they start posting fake reviews, though.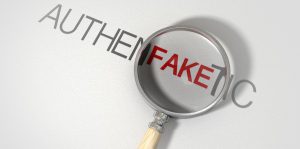 Credibility of services and products is important. Businesses who pad their positive reviews by posting fake ones are misleading consumers. If it is discovered that a business has false reviews from people who have never even been a customer, it's actually worse than having no reviews. It can also be potentially fatal for the business.
If a business is posting poor reviews for their competitors, this, too, can not only lead to negative press, but a site that discovers the false review postings – positive or negative – may actually shut down your page on their site. That means say good-bye to your Yelp presence if you are caught posting false reviews. Do you really want to be doing business like that anyway? There are problems with your business model if you think posting negative reviews on your competitors' review sites – or fake positive ones for your business – is acceptable.
If too many of the online reviews for your business – positive or negative – are found to have been manufactured or paid for, they will eventually be discovered. 2,000 reviews will be posted on Yelp alone every hour. Yelp labels a quarter of the reviews posted on their site as either suspicious or as not recommended. Yelp dedicates approximately 10% of its workers to spot fake reviews, but it is ultimately up to businesses to keep track of their reviews and to decide whether to respond to every one that's posted – good or bad.
Bottom line: review your reviews. Don't post false reviews for your business or any other. Read them, respond to them, take them seriously. Your potential customers are.
For more information on fake reviews, how they can hurt your business and what you can do to get real reviews: