We have often discussed the importance of online listings. Local online listings are the results that show up when looking for a business online using a search engine like Google, Yahoo!, or Bing. If the information listed for your business isn't accurate, what good is your online listing doing for your business? None.
If you want your business to be found and customers to buy from you, you need accurate, updated local listings. Managing your listings will help to keep your business details exactly the same across the Internet. Consistency is a vital component to online listings. If your information is different on Yahoo! than it is on Yelp, and neither is the same as how you have it on your website or on Google, which one should a prospective customer believe?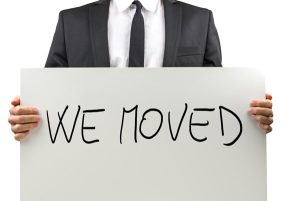 If you have moved your business location or changed phone numbers, you need to update that information on all of the online listings sites that have your business details. Otherwise, people could be heading to your old location. And, if a similar business is at that old location, they might just buy from your competitors instead of from you. Or they could become frustrated at the inability to find your correct location that they simply stop searching for you altogether.
Consistency is key. If the information on your website is correct and written in a certain way (it is, right? I mean you have checked that, haven't you?), then make sure that's exactly how your business details are presented on all your online listings. This means writing out North instead of abbreviating it to N. The punctuation also needs to be the same as it is on your website. If you have a period after Ave on the address listed on your website, then include that everywhere else. Is it Suite, Ste, or just #? Whatever you choose, it needs to be the same on all your online listings, as well as on your website.
There are dozens of online listings sites, so it will take some time to check all of them, but if the information isn't accurate on one site, especially if it's a feeder site, then chances are it's going to be wrong or just different (making search engines work harder to place your business in a higher ranking than your competitors') on other sites in a pretty short period of time.
Online listings don't work if you don't work on them. It's as simple as that. 910 West offers a few online listings packages that can help you claim, manage, and monitor your business listings. Visit our Business Listings page to see how we can make your listings work for you.