Helping you to know: What is SEO?
910 West's search engine optimization (SEO) specialists love to share what they know. That's because they spend a good amount of time keeping up with best practices. It's constant change in the SEO world—but the old adage that "the more things change, the more they stay the same" also holds true.
With each Google algorithm update, the Internet gets all abuzz about PageRank shake-ups. Google changes how they decide to show search results, and some websites then appear lower on the list. Yet if you're doing it right, if you're being real about SEO, not much really changes. The 910 West team would rather work on strong, relevant content that attracts our client's target audience than propose quick fixes.
That's why we love organic SEO. We bake it into the websites we design, mix it into all the business listings we touch, and liberally sprinkle it like Parmesan in our social media. (Parmesan—yum!)
So what's the difference between paid and organic SEO? Glad you asked!
What is Paid SEO? Paid Search Terms
Paid SEO is a way to drive traffic to your website that directly costs you money. Paid SEO is also called Search Engine Marketing (SEM) or Paid Search. If you've ever seen Google Adwords, that is the most popular place to pay for search. You can also buy SEM on Bing Ads, Yahoo! Search Ads, and other second tier PPC platforms and social media. (Facebook ads, anyone?)
There are many types of paid search. These are some of the common types and terms:
Paid search ads
PPC: Pay Per Click or Pay Per Call (particularly great if a lot of your visitors are using smartphones
CPC: Cost Per Click – In Google AdWords, this is the $$ you would spend for each person who clicks on your ad.
CPM: Cost Per thousand impressions (this used to be called "eyeballs," as you couldn't guarantee each impression went to a different person)
Although SEM can give your website an immediate boost in traffic volume, paid search is like a faucet—once you turn it off, the traffic from this source stops. Sometimes you want a quick bump up in traffic, but it's difficult to sustain over a longer term.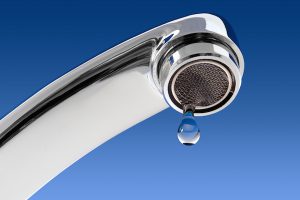 What is Organic SEO? Organic Keywords
Organic SEO is what you do on your website that determines its natural placement in the search engine results (SERP). Still based on keywords, but instead of paying for your website to appear in the SERPs, you are now "baking in" the keywords to your website. This is done by first selecting the right keywords and then using them in:
The architecture of your website (main keywords in the main menus and pages)
Page titles
Page descriptions
Content
Image tags
If you're using Yoast and need a primer of how to optimize your website, this is the video for you.
Organic SEO takes longer to build up. You might not see an increase in website traffic for a while; it might not kick in for four or six months. But it will! Just you wait; it will. Continue adding great new relevant content to your website, keep optimizing that new content, and you will have natural, organic website traffic.
Sure it's hard work. And it's worth it for the longer-term benefits. That traffic will be around, not just when you are paying for it, and not disappearing with the next Google algorithm update. Through thick and thin.
How Do I Know whether to Use Paid or Organic Keywords?
Take a look at your Customer Acquisition Cost. (Shark Tank, anyone?) How much does it usually cost you to bring in a new customer? How much does that first sale usually profit you? What is the typical value of that new customer over time, including repeat sales?
Take into consideration that not everyone who clicks is going to be a customer. You might pay $1.65 to Google each time someone clicks on your website link each time the word "optometrist" is searched for. Assuming about 1% conversion rate, you'd spend about $165 per paying customer, which for an optometrist isn't too bad. The last time I bought new glasses, I spent a lot more than that. And I'm likely to return to that same optometrist office because their selection and service were so terrific.
On the other hand, if you are selling a $1.50 widget and each customer only ever buys one, you're spending too much in order to gain one new sale.
What do you, our dear readers, use for SEO and SEM? What are your experiences with paid search? Leave a note in the comments!