Keyword Density: 5 SEO Myths Explained
Should you be using long-tail keywords, keyword stuffing, or link building? SEO has changed a lot over the last ten years, and if you are still using what once worked, it probably isn't working now.
During the Q&A after the recent keyword training we did, our team had some good questions about SEO myths, captured in this video.
Myth 1: SEO Will Put You On Page 1 Overnight
Not unless someone is taking some shortcuts, which aren't sustainable, or making a significant investment in paid search will you appear on page 1 of the search engine results right away. Need a quick refresher on what is organic versus what is paid SEO? Find it here.
In fact, depending on the competitiveness of your space, organic SEO can take up to 6 months to "wear in" and reach fruition. A less competitive industry may be easier to dominate, allowing your website to appear at the top of the search engine results for selected keyword searches. Either way, appearing on the first page requires significant investment in AdWords, business reviews, listings, and social media combined.
Myth 2: Everyone Uses the Same Terminology That You Do
Consumers—real people—are not always using the same words that business owners do when searching for products or solutions. Several of our clients—particularly those in the healthcare industry—prefer to use terminology that is searched for, but generally by people who are also in the industry or folks doing educational research. Actual shoppers are more likely to enter into their search bars something about the problem that you solve or other more common terms.
For example, "ophthalmology" is a good word; it is accurate for the business, it is frequently searched for, and yields good results. However, "eye doctor" is much more relevant to someone who needs their eyes checked and is a lot easier to spell or type. If you are an ophthalmologist, be sure to also use terms such as "eyeglasses," "sunglasses," and "eye exam."
Myth 3: Don't Bother with Competitive Keywords
In some industries, there are a few words that everyone uses to describe their business. We have a client who sells water distillers, and the leading keyword phrase for this business is "water distiller." (Could have guessed that, right?) However, it's an incredibly competitive keyword—there are many, many websites ranking for this term. This high level of competition may make the weak-hearted shy away and use other less-popular terms in order to rank better. If this keyword phrase represents a core offering of your business, don't run away from the fight. But do be smart about it.
In these competitive industries, geographic terms can set you apart and help local searchers to find you. Be sure to consistently include your business address on your website and listings, and liberally use place names in your content; city names, county, region, valley, tri-state, however your area of service is referred to. We have had great success with geopages on our clients' websites—pages of a business website that are optimized for a core keyword and geoterm combination.
In Jasmine's training video on keyword research, she covers more depth on keyword competitiveness and how to find them using free and paid tools.
Myth 4: Keyword Optimization is More Important than Content
Oh, this is a really old one. This goes all the way back to when brands were first getting online and websites looked like scanned versions of the brochure. No? Don't remember? I sure do, that's when I started measuring the Internet as an advertising medium, oh, say, back in the late 90's. Yeah, I'm old.
So when search engines began, they were looking at keyword density in order to determine what the website was about. If someone wanted to get onto page 1 of the search engine results, they just had to include that particular word a lot (A LOT) on their webpage. It was ugly, folks. Thank goodness for evolution, even of the Google algorithm. Now, keyword stuffing (including the keyword a lot on your page) will actually get you penalized. Now, quality content is valued—by robots and humans alike.
As Jasmine posits in this article on Brand vs. SEO, you need to be true to your brand in whatever you do. This is the ultimate strategy that leads to good design, good content, and consistently driving the right traffic to your website.
Myth 5: Keyword Density Doesn't Really Matter
So if Google and most other search engines have moved away from keyword density, it doesn't matter anymore, does it? Hold on; don't jump to that conclusion so quickly.
Keyword density is calculated by counting the number of times a keyword (or phrase) appears on a page and dividing that by the total number of words on the same page. It's a percentage, and used to be a critical determining factor for page rank. Search engines do a much better job of understanding syntax and semantics now; there's a better understanding of context and related words than there used to be.
Well, just because keyword density is no longer a critical factor doesn't mean you shouldn't be using that word or phrase. If you are writing a new website page or post, it's pretty natural to use the keyword phrase 2-3 times in about 300 words. It makes sense to use the word(s) in your title and perhaps your description. If you're having a hard time with this, try finding the focus of your topic. When someone searches for that term, it will be highlighted in the search engine results, giving you a bit more of an attention boost.
In Conclusion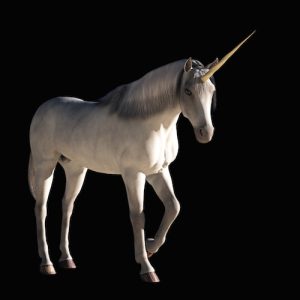 SEO is an art and a science and is constantly changing. Page rank—the result of your SEO efforts—has a lot to do with how much traffic your website can expect and as such is an important component of marketing your business. The importance of SEO combined with the uncertainty results in a lot of misunderstanding. Myths and legends abound! The 910 West team is happy to guide you through the folklore toward a content strategy that rings true for your brand.