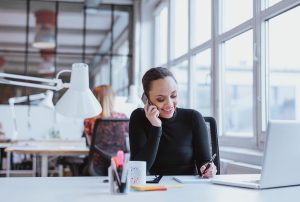 You are at a busy business expo that's teeming with prospective clients. They've come to hear experts in their field talk about how they've become successful. Business owners – like you – are there to let people know why attendees should become their new clients; why their products and services are better than their competitors.
After the event, though, what do you do with all those business cards and email addresses you collected when you go back to your office? Do they sit on a corner of your desk for months on end or – worse yet – get shoved in a box in the corner and quickly get buried under all the other work you need to attack?
In order to use all that contact information you gathered at your recent event, here are some great event marketing follow-up tips to convert those leads into customers:
Immediately Follow Up with those who have expressed even the slightest interest in your business. Even if they weren't gung-ho during the event, that doesn't mean they won't be when you contact them later that same day or by the next day.
Establish a Relationship with those you contact after the event. Remind them of who you are (they may have met hundreds of people) and show them you remember who they are. It'll make a great impression.
Provide Value by offering an event-only offer. A discounted price on a product or service your company sells is a great way to capture those leads and turn prospects into clients.
Express Gratitude by thanking the people you contact. Let them know you appreciate the time they took at the busy event to stop at your booth.
Networking at events can take on added purpose since you now have a solid outline of how to connect with people who are interested in doing business.
Join Us at the EV Business Expo
We'll be at the East Valley Business Expo on Wednesday, October 21 from 2PM to 6PM at Saint Xavier University, located at 92 W. Vaughn Avenue in Gilbert, AZ. Admission is free with a business card and this event features seminars, door prizes, and more than 100 exhibitors.
This is the perfect place to try out these post-event tips. Be sure to visit us at Booth 35 and tell us what you plan to do after the event!
Save