Cybersecurity for small business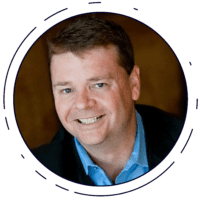 Are you taking the precautions necessary to keep yourself and your business safe from cyber criminals every day? Or do you still use the same login and password for every website? Do you know what cybersecurity is and how to protect your personal information from hackers? Do you have sensitive client information stored in your company's database?
In the last decade, cybersecurity has made the headlines more than a few times, but what exactly is it? Cybersecurity is the act of protecting yourself, your business, and your family from the unauthorized use of electronic data from criminals and online hackers. Cybersecurity focuses on decreasing the risk of online attacks and the sale of your personal information on the dark web—which encompasses a majority of the crimes committed today.
According to Darren Patoni, there are four things you can and should do right now to help increase your cybersecurity measures. First, you need to have an ongoing training program for your employees. Since 95% of all data-breaches are related to human error, taking extra precaution and implementing strict procedures is necessary to avoid unnecessary problems. The second thing you need to do is to install software that will protect you against Malware. To further combat Malware, avoid filling out any overly personal surveys on the Internet and keep an eye on your social media connections. Third, get a good cybersecurity insurance that will help you in the case of bank fraud. Since the FDIC doesn't protect or reimburse you from bank fraud, you are responsible for having procedures and processes in play to ensure you can get your money back if anything occurs. Sign up for text alerts, require two-factor authentication and signatures for wire transfers, and spread your money between a few different accounts. Finally, make sure you're prepared for any ransomware attacks. Have a strong back-up system, educate your employees about phishing emails and faulty links, and consider hiring a professional security company.
As a special gift to our listeners, Darren is offering a free security checklist and/or dark web search of your domain or your company's domain with no obligation necessary. All you need to do is send a test message to 95577 with the code: cybersecurity today! After which, you'll receive a thank you message that includes all of the follow up instructions.
Darren Patoni is the founder and CEO of The I.T. Workshop, a leading provider of IT support and consulting for small to medium sized businesses. I.T. Workshop proactively monitors and maintains your devices, servers, and networks to secure your revenue through business continuity. In this episode, we'll hear Darren talk in detail about cybersecurity, some statistics about cyber crimes, and what you can do to protect yourself and your business.
In This Episode, You Will Learn
What cybersecurity is and why it's grown in prevalence today.
How to protect yourself, your business, and your family from cybersecurity criminals.
The importance of having a good backup system in place.
How to educate your employees to spot a phishing email and avoid potential catastrophes.
A few measures you can take right now to protect yourself and your company.
Key Quotes
"What I don't want people to do after today is to think that cybersecurity is not relevant to your business. Whether you're big or small, whether you're a for-profit organization or a non-profit organization, cybersecurity is the new organized crime. This is a big deal." – Darren Patoni
"81% of all [cybersecurity] breaches actually happen to small and mid-sized businesses." – Darren Patoni
"Over 100,000 Facebook accounts are hacked every day and two weeks ago 50 million accounts were [compromised]." – Darren Patoni
"You would never just leave your [home's] door wide open all night long and let anybody in, so why would you let anybody into your computer." – Darren Patoni
"Keeping up on cybersecurity threats sometimes keeps me up at night, but what I'm really passionate about is helping and serving others." – Darren Patoni
Mentioned In This Episode
Shareable Bits