Leading a purpose driven business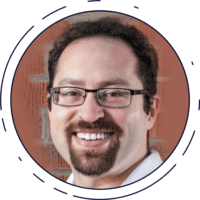 Do you struggle with your small business accounting or personal finances throughout the year? Are you looking for a way to move toward your long-term goals faster and more efficiently? Does the thought of doing your yearly accounting and tax planning give you anxiety or make your head spin?
Small business accounting can be difficult, especially if you're not quite sure what you're doing. While professional CPA's are a great way for you to gain control over your finances, Aaron Blau informs us that you're always better off being involved in the process. Working hand-in-hand with your CPA is a great way to ask questions and educate yourself about the inner workings of accounting.
As Aaron points out, it doesn't have to be as stressful as you once thought. Once you understand more about the industry and the factors that influence decision-making, you can take a step back and re-evaluate the business, or personal, choices you make on a daily basis. Doing so will help you better communicate what your needs are and find the right services available to help you get ahead.
The first thing you need to do is get your accounting together. Then, reach out to an accounting professional and ask for help. The best time to do this is in November. If you're in need for a new CPA, make sure you ask a few crucial questions: How do I contact you? What's your preferred method of contact? When can I contact you? And what professional associations are you a part of? You can also reach out to Aaron's company and see if you'd make a good fit. His Twitter handle is @TheBlauCo or you can find The Blau Company on Facebook.
Aaron Blau is the sole owner and shareholder of The Blau Company; a professional accounting company that empowers clients to find solutions to all of their tax-related problems. The Blau Company was founded in 1965 by Aaron's father, Alan Blau, and continues to help small business owners better understand their overall financial pictures today. In this episode, we'll hear Aaron talk about how to make accounting decisions as a small business, questions to ask prospective accounting firms, and why it's important to play an active role in the entire process.
In This Episode, You Will Learn
The three factors that are involved in decision-making.
Why you should focus on long-term thinking in regards to small business accounting and finances.
A few common mistakes that small businesses frequently make in regards to accounting, tax preparation, and finances.
Questions to ask when searching for a new CPA.
Key Quotes
"The decisions that you make based on the tax or financial consequences are way more important than any piece of paper that I can put in front of you." – Aaron Blau
"In order to do good tax planning, we have to be looking at the long term. In order to be looking at the long term, we really have to know what our clients want over a longer period of time… Short term thinking is not good financial thinking."– Aaron Blau
"The word accounting, shares a root with the word accountable, so if you do your accounting, you do hold yourself accountable." – Aaron Blau
"We know small business because we are small business." – Aaron Blau
Mentioned In This Episode
Shareable Bits