Marketing Challenges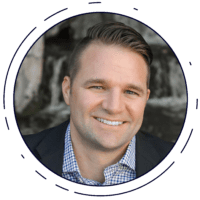 Are you struggling to find out what motivates your customers to make a purchasing decision? Are you in search of a valuable network to build relationships and grow your business? Do you still enjoy reading print publications over online material? If so, N2 Publications is a good company to get to know.
Regardless of if you're a business owner or a consumer, relationships matter. Now, more than ever, we need to focus on building real connections and cultivating value. One way to do this is through printed neighborhood newsletters that connect local residents to business owners.
Matt Dallas offers us insight on how connecting face to face is a valuable asset in business. He also reminds us that if we truly want to reach our clients, we need to extract the feeling or emotion that your prospect is trying to move away from, or towards using enticing imagery, words, and a strong storyline. The best way to do this is by simply asking for feedback on why they chose to engage with certain businesses and what triggers led them to making a purchase.
Matt Dallas is an area director for N2 Publishing, which creates customized, high-quality publications for members of exclusive communities. N2 Publishing helps residents learn about their neighbors through monthly print publications that engage, inspire, and connect. In this episode, we'll learn more about how businesses can join the N2 network to foster more genuine connections through their target audiences. If you want to get in contact with Matt, the best way to do so is through email or Instagram. You can email him directly at matt.dallas@n2pub.com or find him on Instagram @mattdallas_n2.
In This Episode, You Will Learn
How to use the language of your ideal customers, tell your story, and connect with your buyer's emotions through words and pictures.
The art of visually representing the feelings of your target audiences to showcase your company's value more efficiently.
How to identify and understand your customer's trigger points and what leads them to making a purchasing decision.
Key Quotes
"Know all you tell, but don't tell all you know." – Matt Dallas
"People's attention is so fragmented these days, and what we're trying to do is grab their attention and create a little bit of awareness for the businesses they're working with." – Matt Dallas
"Typically, people take action more to avoid something negative than to move towards something positive." – Matt Dallas
"When you dig a little bit deeper with people, you have a much higher quality conversation and I think you get to the root of what really makes a business successful, because it's not always what's on the surface." – Matt Dallas
Mentioned In This Episode
Shareable Bits