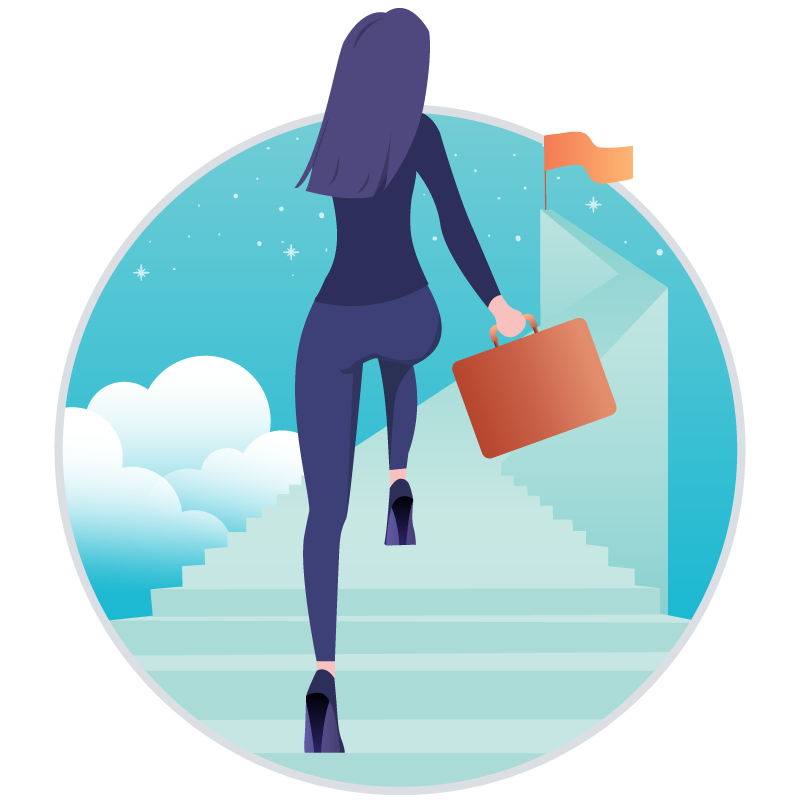 Website Design + Development
Modern websites require a delicate mix of technology, content and design that's hard to get right. We are a website agency that uses our marketing experience, tech expertise and design skills to create lead generation websites.
We're Obsessed with Creating Websites that Elevate and Showcase Your Business
If becoming an expert in your field was easy, everyone would do it. The same goes for building a successful business. Getting to the top of your field takes hard work, drive and, let's face it, OBSESSION. 
Just like you, we're obsessed — but with creating websites that elevate your brand, showcase your expertise and attract the right clients to your business. And yes, that is a big promise but one we will deliver on. Our team has a unique mix of strategic, creative and technical expertise that sets us apart from our competitors and sets us up for website design, development and marketing success.
If You Want to Level Up Your Business
We Want to Work With You
Website Design and Development Packages
We're not surprised that most of the searches related to websites are about cost. It's natural that you'd want to have some idea about cost before talking to a website agency. You're a busy professional, they're hopefully busy professionals, and you don't want to waste your time or theirs if your budgets aren't even in the same ballpark.
One of the benefits of having years of experience is that we've built hundreds of websites. Because we've built so many, we know what it takes to create a website that delivers that right mix of content, design and performance to drive your business forward.
The Process
Strategy Drives Website Technology, Content, Design and Development
Because we've been building marketing websites for so long, we know that success starts with a strong foundation — a clear strategy. Though scope of the phases may expand on larger sites, all website projects follow the same proven process, starting with Strategy First.
You can't create a strategy without the right information. Starting with our first conversation, we'll ask questions — not just about your marketing or website, but about your business. We'll dig into what makes you unique, who your best clients are and how you define success.
The Right Solution for Your Business
In the 20+ years that we've been working website and digital marketing, the field has come a long way. Gone are the days of having to convince businesses why they need a website. Today, almost every business has a site, so you have to stand out if you want to get results.
Though there's no question about the need for a website — that's why there are so many choices for website agencies and builders — how do you know which is the right one for your business? It's a simple question with a complex answer. We've provided resources (below) If you want to dig deeper.
However, if you're like a lot of our clients, you have enough on your plate between honing your expertise in your field and running your business, so we'll give you the short answer.
Creating a high performing website requires a delicate mix of technology, content and design that is hard to master. And, make no mistake, mastery is what it takes to succeed in today's competitive digital world.
Using our 20+ years of digital marketing experience and technical website expertise, we will transform your website from your biggest headache to your most valuable asset.

Is Your Website a Hero or Zero?
A high performing website requires a delicate mix of technology, content and design that is hard to deliver. Get your free website audit to find out where your website has it right and where it needs some work.