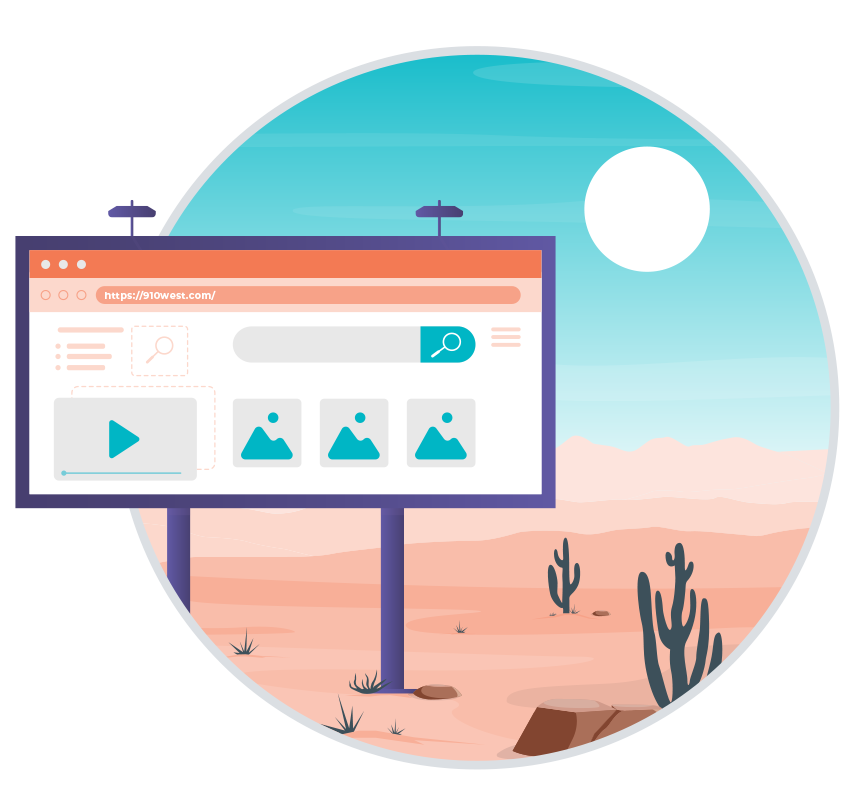 Website Marketing + Search Engine Optimization
Strategic campaigns that put your website in front of the RIGHT prospects, converts them to loyal clients and helps you level up your business with ease.
We Deliver Lead Generation Websites that Drive Business Success
When it comes to your website, what's under the hood matters as much as what it looks like on the outside. For high performing businesses, simply having a website (even if it looks nice) isn't enough. Unless you've invested in website optimization along with design and development, you are missing a key piece of the puzzle.
High performing businesses (and their owners) need a site that works as hard as they do. When properly built and optimized, a lead generation website not only attracts the right leads, it also creates relationships and converts those into loyal clients.
Whether your website needs a major overhaul or simply a little tune-up, there's no reason that it can't be the sixth man in your rock star sales team, closing deals for you 24/7. You need a website marketing agency that has the tech knowledge and marketing expertise to level up your business.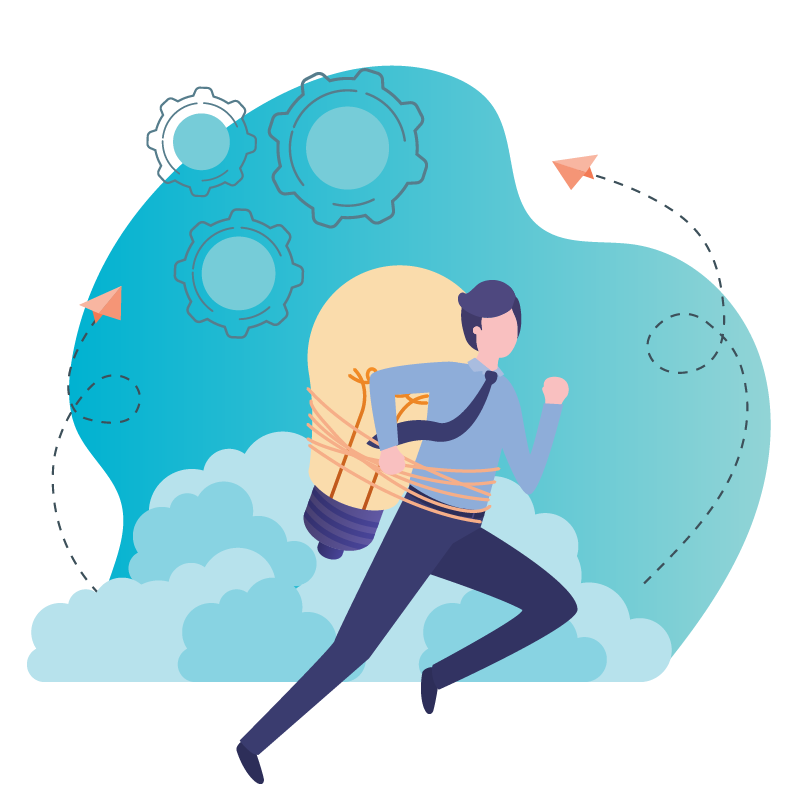 We Want to be That Agency
Here's How We Can Help You:
Start Here!
Website Marketing Campaigns + Pricing
Effective website marketing isn't just about keywords or search engine rankings, or even your website. The best digital marketing happens when the right mix of tactics are implemented together over time. That's why we package our website marketing services in Campaigns.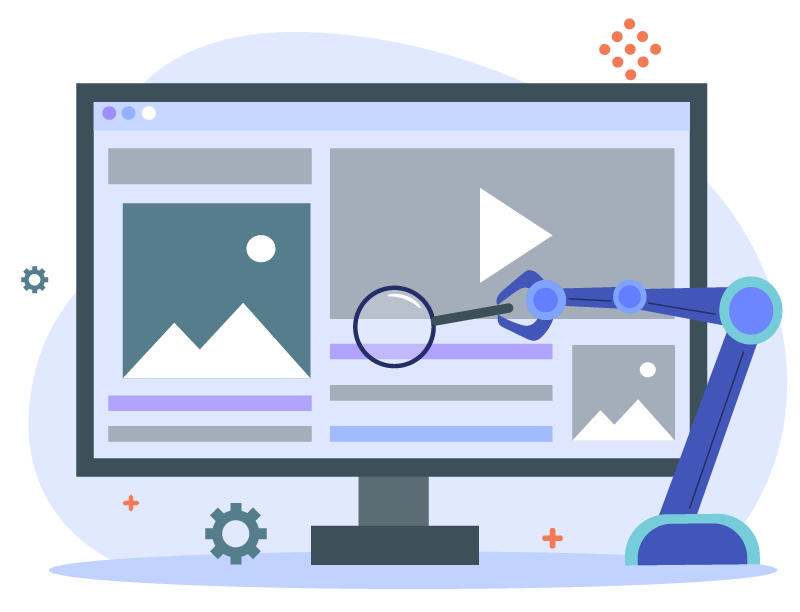 Though our clients share many of the same characteristics, they are also very different. For this reason, campaigns vary in time and cost based on where your business is now and where you want it to go. Campaigns run between 3 and 12 months long and start at $1000 per month.
If this sounds like a good fit for your business, we're ready to talk. Start the process with a FREE Website Audit. Once you've completed it, we'll be notified and reach out to you with next steps.
What is Website Marketing?
Just like you wouldn't build a billboard in a desert, it doesn't make sense to build a website (especially if you invest in the design and content) without also creating a strategy for promoting it. Website marketing is just that — the strategic promotion of your website to increase its visibility and attract the right prospects. Here are some of the tactics that you might use:
Website Optimization is a type of search engine optimization (SEO) that focuses on making changes to your site. Activities include creating keyword-rich content, content linking or improving usability and technical performance.

Digital Marketing looks outside your website for opportunities to increase visibility. Activities focus on reaching a wider audience and building credibility. They include ads,  media/press exposure, guest blogging and link building.

Real World Marketing is what you do offline (not on the Internet) to promote your business. Activities include print materials, direct mail, events, presentations, networking and referrals.
Whether online or in the real world, find ways to include your website in your other marketing efforts to extend its reach and reap the results of your hard work.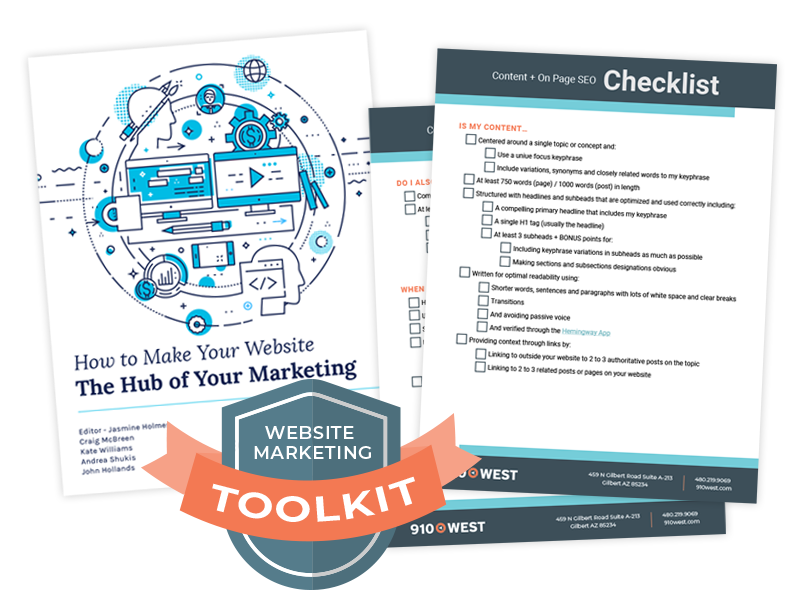 Get Your Lead Generation Website Toolkit
Want to dig deeper? Grab our no-strings attached, website marketing toolkit to get actionable tips and advice for promoting your site.
Is Your Website a Hero or Zero?
A high performing website requires a delicate mix of technology, content and design that is hard to deliver. Get your free website audit to find out where your website has it right and where it needs some work.