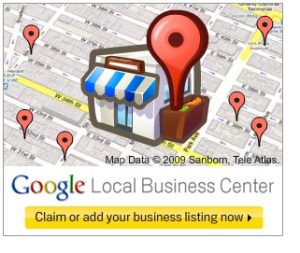 Creating, claiming, and maintaining a Google business listing is important. Business listings allow prospective customers to know your hours, location, and phone number, as well as details about the products and services you offer. But what if your business is located inside of another business? Some salons are that way, with stylists renting booths, but functioning as their own business. A massage therapist inside a chiropractor's office is another example we often see. These extra services allow the salon owner to advertise more services than, say, just haircuts. But each of the individually run stations can be considered businesses in their own right. And each can have its own set of listings.
It's a little tricky setting up a business within a business as far as a Google business listing goes. It's helpful if each business has its own phone number, as separate contact info does help establish them as being two different businesses using a single address. Google gets a little funny about trying to list a business with the same address, phone, and/or email. They assume it's a duplicate and won't allow a separate listing.
To also prevent confusion from clients, I'd add a line to the business description that says something like "located within Tempe's Best Salon." You may also want to include additional instructions if new clients should do something special when they enter to signify that they are seeing the nail tech instead of having their hair cut. You can usually do a pretty extensive business description to your Google business listing, so don't be afraid to include relevant and useful details. You want new customers to find you and if they don't know that you are physically inside another business, then they may stop looking. Or they might just go to your easy-to-find competitor.
Finally, if locating the business is particularly difficult, you can include photos on the listing showing a map. This is more useful if the physical building is hard to find or has an oddly placed entrance. We don't do it often, but it can help if you have a lot of clients getting lost.
A Google business listing helps you get found, so don't let your customers get lost without yours.
Save